It happened sooner than I expected, but during December I bought a sailboat. Currently still named Eleven until I decide on a new name, she's a 2008 Catalina 42 mkII in stunning condition.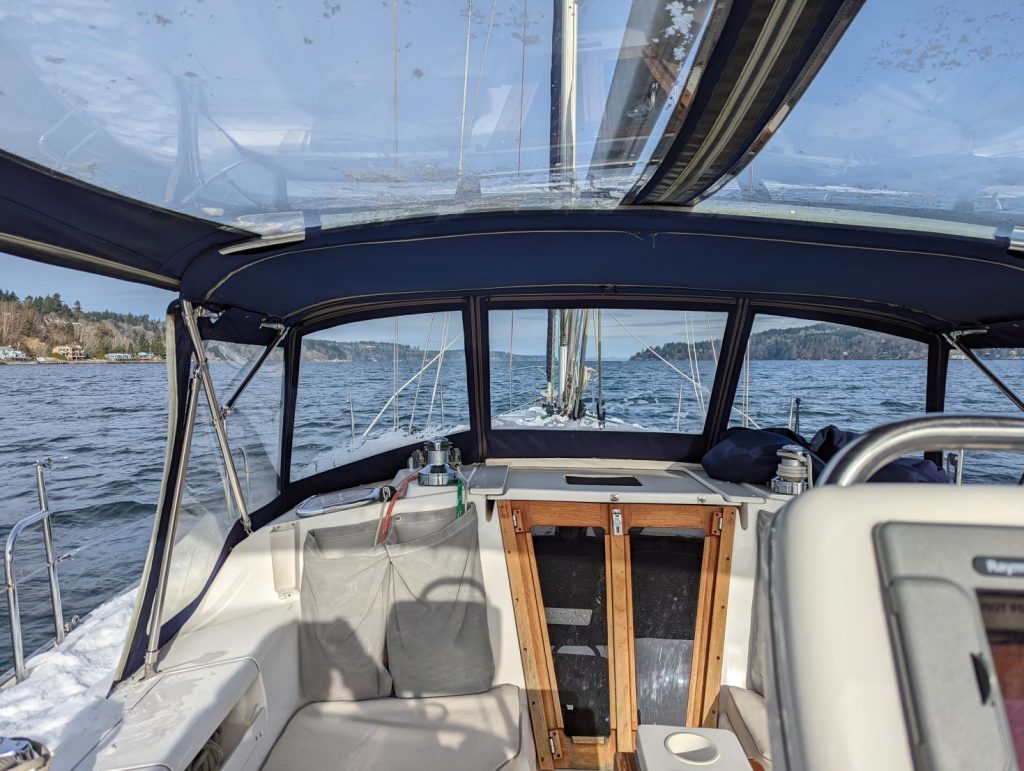 On Saturday, January 1st, my partner, three good friends, and I sailed her (or, more precisely, motorsailed) from the previous owner's slip in Tacoma up a slip I secured in Seattle, not far from where I live.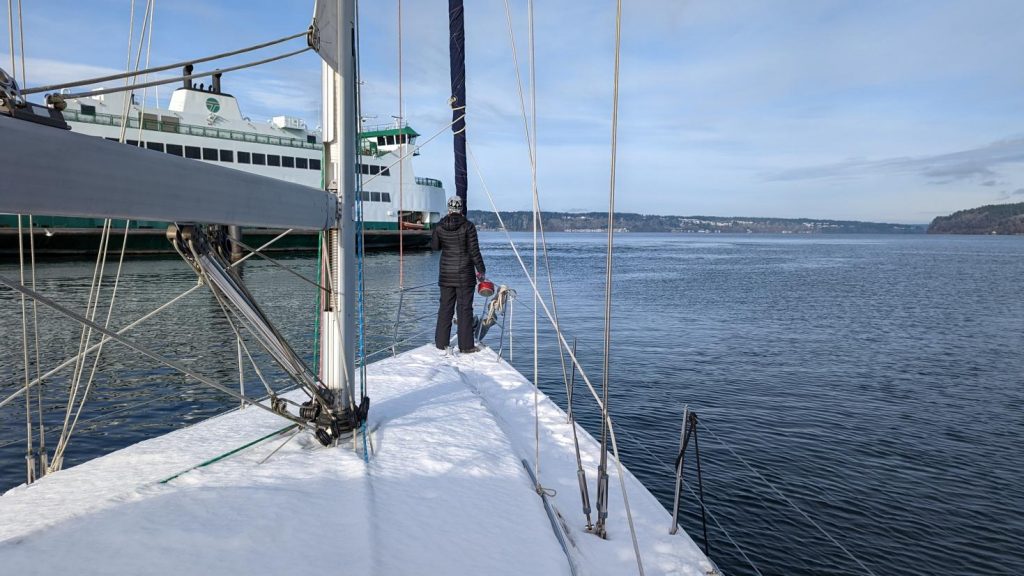 She's been kept immaculate, so there are only a few things I need to do before going out (once the weather is nicer), but of course I'll be doing plenty of DIY projects over the next two years, upgrading and maintaining things.
For now, she's snuggled into her slip, keeping warm and dry on the inside with the ITR Hydronic heating running.